River Ranch Acres is used for camping , hunting , and 4 x 4 wheeling and ATVing.
We sold these lots but we have more.
In the RRPOA area
This is a 0.31 acre access lot
This property can have 1 single name or a husband and wife name.

Ownership in this lot will allow you to buy a membership in the RRPOA.

River Ranch Acres Access Lot For Sale $ SOLD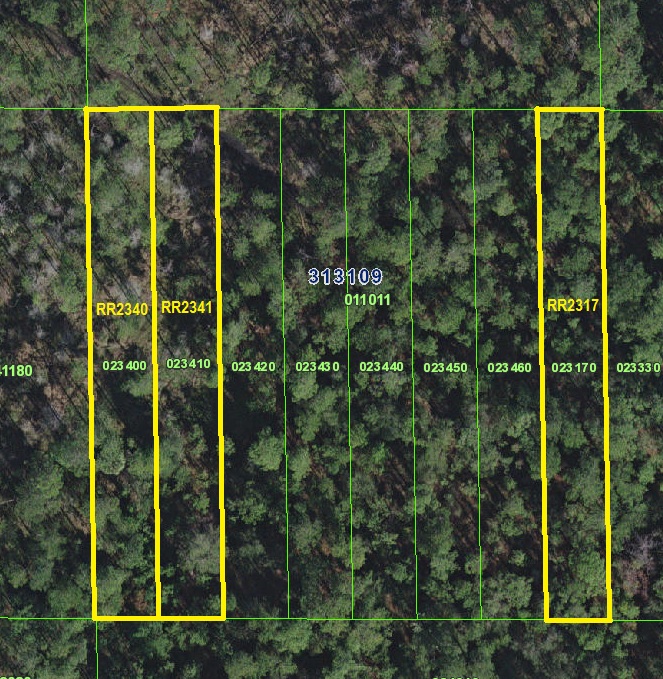 Located in the River Ranch Area South of Highway 60 & East of the camping area

This lot allows you eligibility to join the River Ranch Property Owners Association (RRPOA)
The south side of River Ranch. The land for sale is located in the South part of River Ranch Acres.



Will sell to One Person or a Married Couple .31 acre deed lot for $ Sold

If you want to get into River Ranch to ride ATV's , to go hunting or just to pull a camper in & stay a few days, you will need to buy a piece of land in River Ranch Acres to get a deed to a property. Buying this property will get you a deeded ownership of land in River Ranch. When you get a deed in River Ranch Acres the land is yours forever until you sell the land, as long as you pay the yearly property taxes (about $10 a year). When you get your deed in hand you can then go to the RRPOA main gate entrance to start your yearly membership (cost $145).


31-31-09-000000-023400
W1/2 OF W1/2 OF W1/2 OF SW1/4 OF SW1/4 OF NW1/4 OF SE1/4 LESS 1/2 INT IN OIL GAS AND MINERAL RIGHTS
of Section 09, Twp 31 South, Range 31 East
GPS area: Latitude 27°47'40.05"N Longitude 81°13'36.37"W


W

ill sell to One Person or Married Couple .31 acre access deed for $ SOLD





Upon receipt of full payment Suburban Lots Inc. will hand you the notarized deed copy for you to take to the front gate to start your RRPOA membership.
Suburban Lots Inc. will record the original deed at the County at no charge to the buyer.

A Contract will be emailed to you.
You will need to provide the name and/or names in which you want the property to be deeded,
your address, telephone number and e-mail address.
The buyer will be responsible for their membership fees when they decide to join the RRPOA.
Taxes are Paid in Full!


Will sell to One Person or a Married Couple .31 acre access deed lot for $ SOLD

Events

Labor Day Weekend Scavenger Hunt September 1st 2018

Sign up starts at 9:30am at Front pavilion

1st bike out 10:00am, Back at Front Pavilion by 4:00pm

Gps system , phone App needed, 30plus mile route

Prizes up for grabs at the end

Trucks and buggies welcome

2018-2019 Hunting Schedule

Southside-Zone C

Archery- September 15 2018 to October 14 2018

Muzzle loading- October 20 2018 to November 2 2018

General Gun- November 3 2018 to January 20 2019

Fall Turkey- November 3 2018 to December 30 2018

Quail- November 10 2018 to March 3 2019

Youth Turkey- March 9 and 10 2019

Spring Turkey- March 16 2019 to April 21 2019

Still Hunt- Area Zone B

Archery- October 13 2018 to November 11 2018

Muzzle loading- November 17 2018 to November 30 2018

General Gun- December 1 2018 to February 17 2019

Fall Turkey- December 1 2018 to January 27 2019

Quail, Youth Turkey, Spring Turkey is the same dates as zone C

No Guest Dates Just For Hunting Season

Archery- September 10 thru September 23 2018

Muzzle loading- October 17 thru October 24 2018

General Gun- October 29 thru November 11 2018

Last Week of General Gun- January 14 to 20 2019

Spring Turkey- March 16 2019 to April 21 2019

These dates mean any person or persons who do not own property in River Ranch.

No guest, work details or special exceptions.

Properties are for sale by owner. We are not a real estate agent.

This does not constitute an offer where prohibited by law.

© Copyright 2015-2018 SuburbanLots.com Suburban Lots Inc., All Rights Reserved